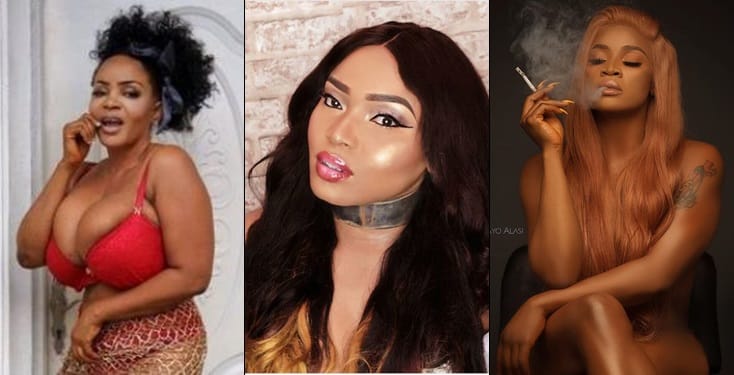 Actress Uche Elendu has been told to run away from Halima Abubakar because she's a snake and lesbian. Nollywood actress, Cossy Ojiafor has called out her industry colleague, Halima Abubakar in the comment section of another actress, Uche Ogbodo, calling her (Halima) a snake and a lesbian.
The drama started after Ogbodo posted several photos of her closest friends including, Halima Abubakar and Uche Elendu, saying: Quote'I F#ck With these Girls Becos they Keeping It 100 , I ain't Ready to Waste my Energy Around Fake Ass Bitches all over the place. So I Take my Makeup Free FACE Around My Drama Free Friends. @ucheelendu @halimabubakar

However, Cossy didn't let the post slide as she took to the comment section to blast Halima.
The busty actress accused Halima Abubakar of being a 'snake' and claiming she is like a rat that knows how to bite and blow air. She also claimed that Halima disclosed to her that Genevieve Nnaji is her lesbian partner.